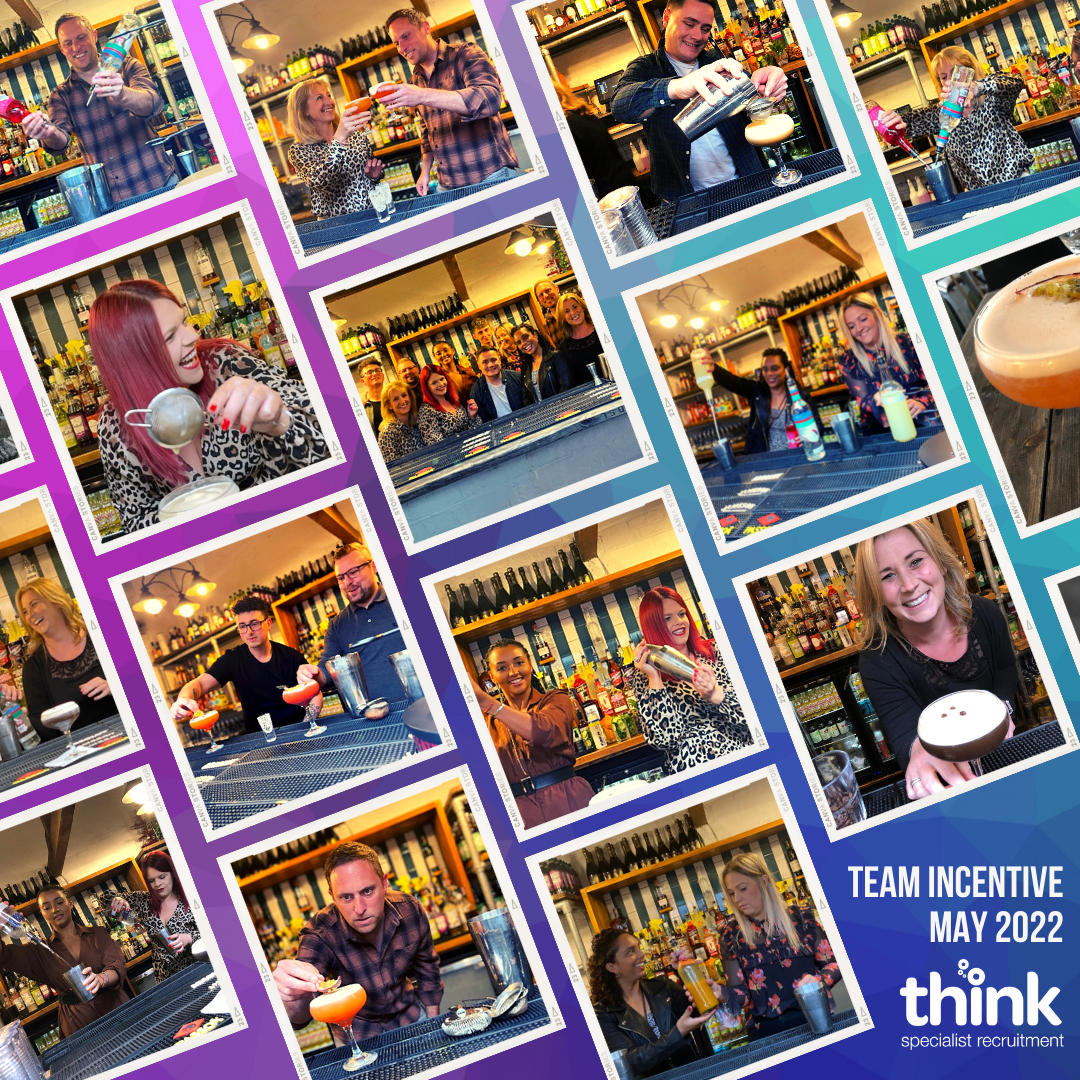 We had a fantastic time at our quarterly team Incentive, which was held locally in St Albans.
Starting at The Snug for a cocktail making session, we worked our way through creating 3 sets of cocktails, from the 'Shake and Strain' menu - Espresso Martini and Pornstar Martini on to the ''Build' and the 'Muddle and Churn' menus. We made cocktails which included Strawberry Woo Woo, Sex on the Beach and Passionfruit Smash Mojito. The interesting thing was The Snug are the only bar in the area with a 'free pour' licence so without the shot measures - things got a little messy! There were a number of attempts at lifting two bottles at once for a 5 second 'pour' - there was a bit of spray on a number of occasions - but no cocktails went to waste, despite being on the strong side!
Afterwards, we all went onto Saute Grill for a meal - the food was fantastic and service great. We followed up finally with The Craft and Cleaver for a few more cocktails. A great team night out, as well as welcoming our new starter Gareth.
Share