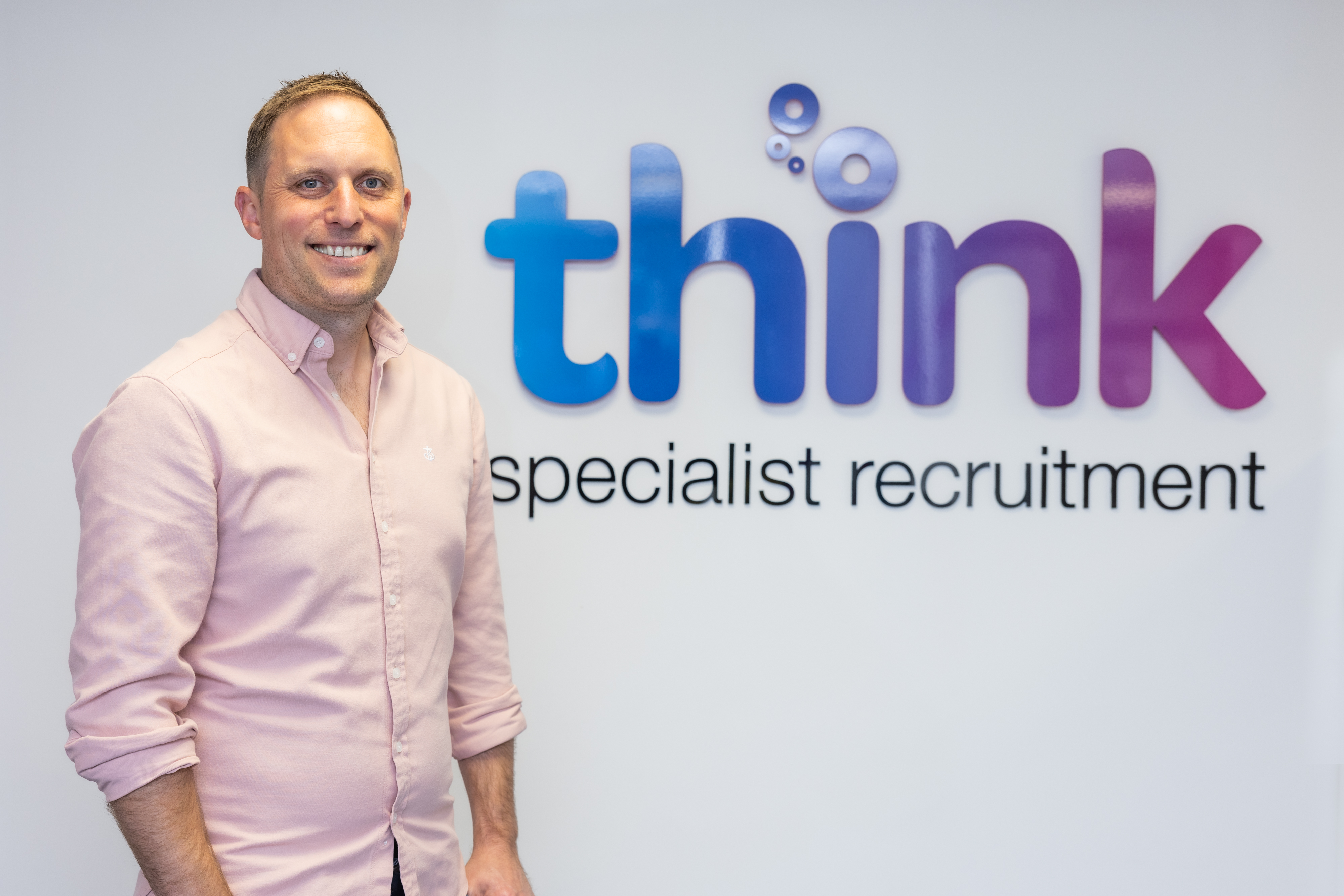 2022 Review
It's been a bumper year for Think, with our recruitment services being more in demand than ever before. The fight for talent and candidate shortages has meant that the majority of Employers have found it extremely difficult to recruit and many have therefore needed external assistance from a competent recruitment partner.
Following an incredibly busy end to 2021, 2022 started with a bang with Think Specialist Recruitment recording our best EVER month in January! Q1 was our best ever quarter and we managed to surpass that in Q3!
Despite our hopeless merry-go-round of a Government, the war in Ukraine, the cost of living crisis, and the Bank of England and UK media doing their best to tell us all we are in severe economic crisis, we will close out the year with another strong quarter and 2022 will be our record financial year.
The aforementioned factors will certainly play a big part in how buoyant the recruitment market is in Q1 and Q2 of 2023. Business leaders have been accustomed to dealing with a lot of unknowns over the last couple of turbulent years, so there is a lot to get to grips with. However, wages continue to increase to keep up with the rise in cost of living and candidates are still relatively confident to move jobs in order to progress their careers and salary packages. There are still lots of vacancies and a lack of candidates to fill them, so the demand for staff could well remain across 2023.
Despite our successes, the team have had to work harder than ever before to fill the majority of the vacancies we have registered. Candidates are difficult to attract, often have multiple interviews and job offers and ultimately are in the driving seat. This has led to recruiters and Employers experiencing behaviours that are frustrating – ghosting, accepting offers but still interviewing elsewhere, using multiple offers to increase salary, accepting counter-offers despite reassurances that they were definitely going to leave – which all leads to the breaking of trust and sometimes the burning of bridges. Our advice to candidates is to be open and honest throughout the process as it makes everything so much easier to manage for all parties. Candidates who have damaged relationships might regret that in the longer term when they come back to market!
We have had to invest more resources into candidate attraction in 2022 and this is utilising more time than ever before to generate strong and relevant applicants. We have the benefit of 12+ years of building relationships with local clients and candidates where we gain referrals from our network and generate repeat candidates who we support throughout their career journey. We also have the resources and technology to connect with and generate candidates for our clients via multiple channels, which is very successful.
Despite the market challenges, Employers that have adapted to the existing market conditions have still been able to hire quickly. Key things to assist in hiring effectively include; reviewing salary packages on offer to ensure they are competitive, flexing on candidate experience expectations, moving quickly to book interviews, removing multiple layers and processes in hiring processes and moving to offer stage swiftly. Employers who haven't adapted will be experiencing record times to hire and multiple frustrations through the hiring process.
Hybrid working is still the most common working arrangement, but there has definitely been a shift to more time in the office for a lot of employees and fully remote roles are becoming less common. Business leaders are keen to ensure their staff productivity and engagement is high, with time in the office as part of a team and culture being of paramount importance to drive this.
Our team has remained stable again in 2022. Izzy Lane moved into a Recruitment Consultant role in March and has done an amazing job recruiting for permanent vacancies, whilst we have also seen record months from both Bobby and Beth who have smashed their targets this year! Our newest recruit Sophie Ford has stepped up into a Consultant role and will be working closely with me to build our HR division in 2023. Our Accountancy and Finance team have built some great new relationships with clients and candidates, with their growth expected to continue next year.
All of the team have worked hard in difficult market conditions, have shown their resilience in dealing with difficult circumstances and market conditions - driving us forward to our best ever year! Despite all of the challenges thrown at them, they have performed exceptionally well and I really appreciate the hard work and commitment shown. We launched our Reward Menu in 2022 where our Consultants could pick their rewards from extra annual leave, shopping vouchers, quarterly or annual bonus and enhanced commission. We will be continuing this in 2023 and the updated Reward Menu will be rolled out in January.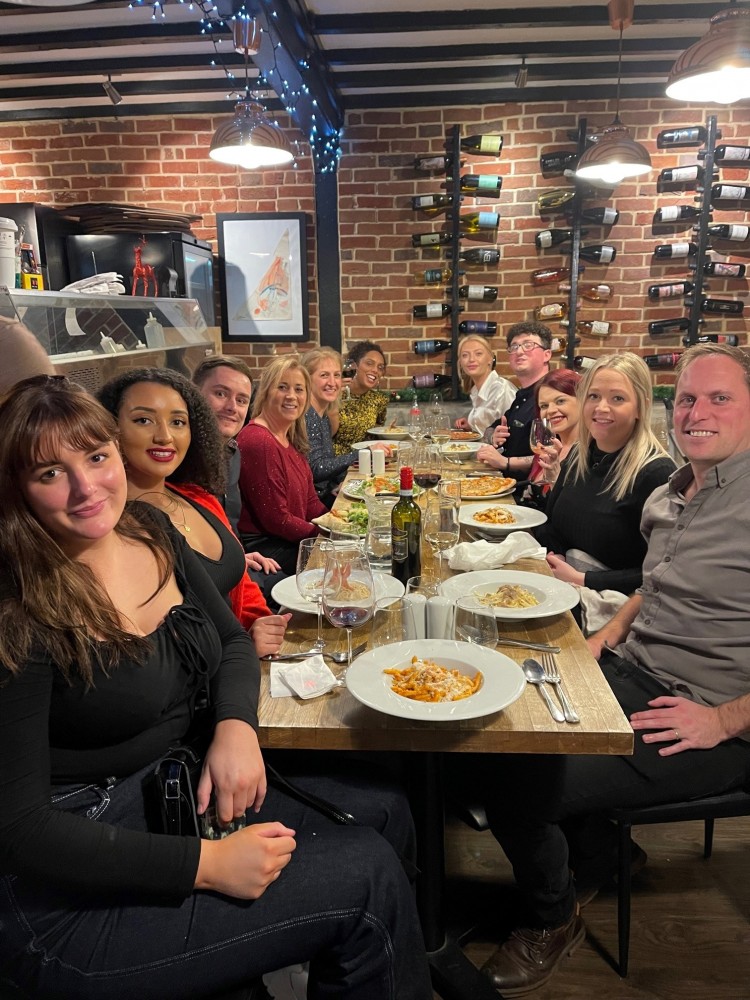 We are looking to recruit for another member of the team to start as a Resourcer/Trainee Consultant who we can train and develop into a Recruitment Consultant role within 6 months of joining the business. If you know of anybody looking to start their recruitment career please do put them in touch – [email protected] / 01442 531156.
Likewise, if there are any experienced Recruiters out there who would like to work for an established, growing and successful recruitment business I would be pleased to hear from you. We offer a great commission scheme, quarterly incentive team outings, annual reward menu and a fantastic launchpad for ambitious and hard working Consultants to become a success.
I would like to say a huge THANK YOU to our loyal clients who have given us the opportunity to recruit for their businesses this year, and all of the committed and reliable candidates that we have placed into temporary or permanent assignments in 2022.
We are very fortunate to have some amazing relationships who are always quick to help, recommend our services and pass business our way. It is VERY appreciated and means a lot to a small business like us!
Lastly my thanks and appreciation to my amazing wife and family who are always so supportive and keep me driven and focused.
Here's hoping for a strong start to 2023 and thank you again for everyone that has contributed to our record-breaking 2022!
Have a great Christmas and see you all in the New Year.
Kind regards,
Chris
Share