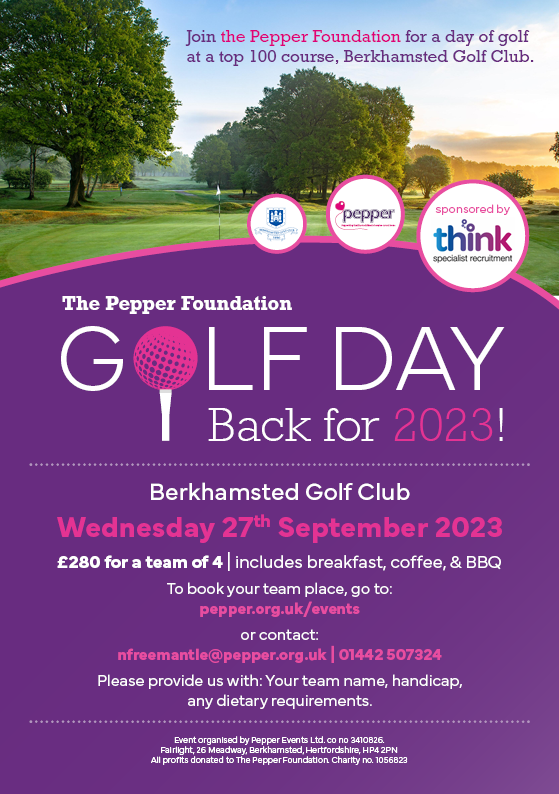 We are pleased to be the headline sponsor of The Pepper Foundations' golf day!
We've supported the charity for many years now. The Pepper Foundation is a local charity that raises money to fund the Children's Hospice at Home nursing team. Managed by Rennie Grove Hospice Care, Pepper provide specialist paediatric care for children with life-limiting or life-threatening conditions free of charge in patient's own homes with nurses available to families every day, all year round.
We'd be delighted if you'd like to join us for an early Autumn Golf day with all proceeds supporting this fantastic cause.
Details: it's £280 for a team of 4 (£70 each). Your ticket also includes breakfast, coffee, & a BBQ. There will be trophies for the winning team and awards for various golfing achievements!
To find out more about the day, visit Peppers events page here.
Or drop Chris a line if you'd like to enter a team [email protected]
Share