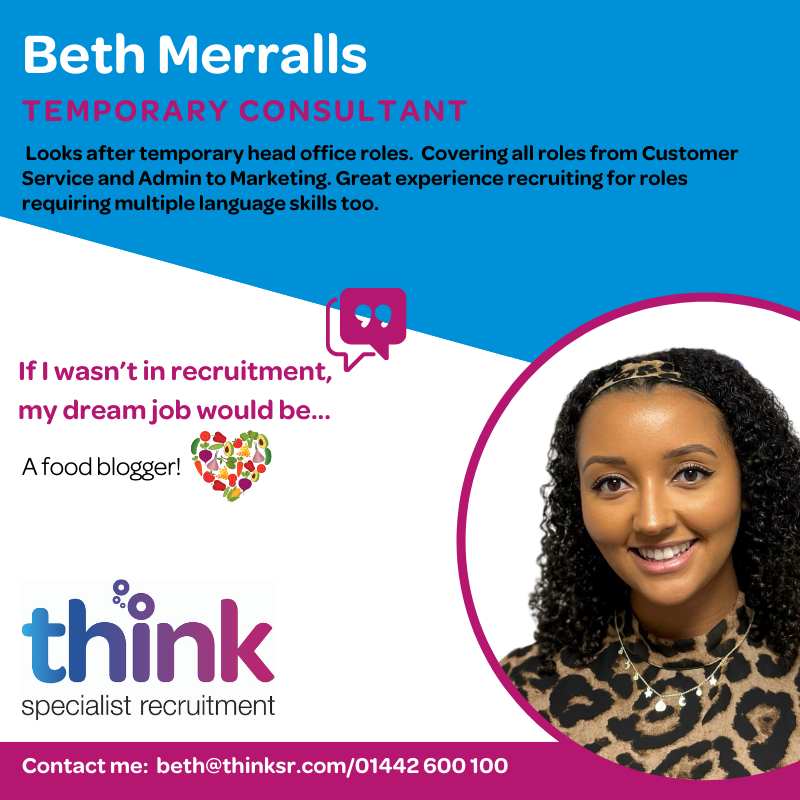 Congratulations to Beth Merralls who celebrates her 3rd Think-versary this week!
Beth joined the business as a Resourcer at the end of 2019 and was promoted to a Consultant role in the Summer of 2020 where she began looking after a couple of key accounts whilst also managing our temporary services across Watford, St Albans and the surrounding area.
Since then Beth has become one of our most successul Consultants and has experienced some FANTASTIC results this year!
We look forward to celebrating with Beth at our Christmas meal and drinks!
Share