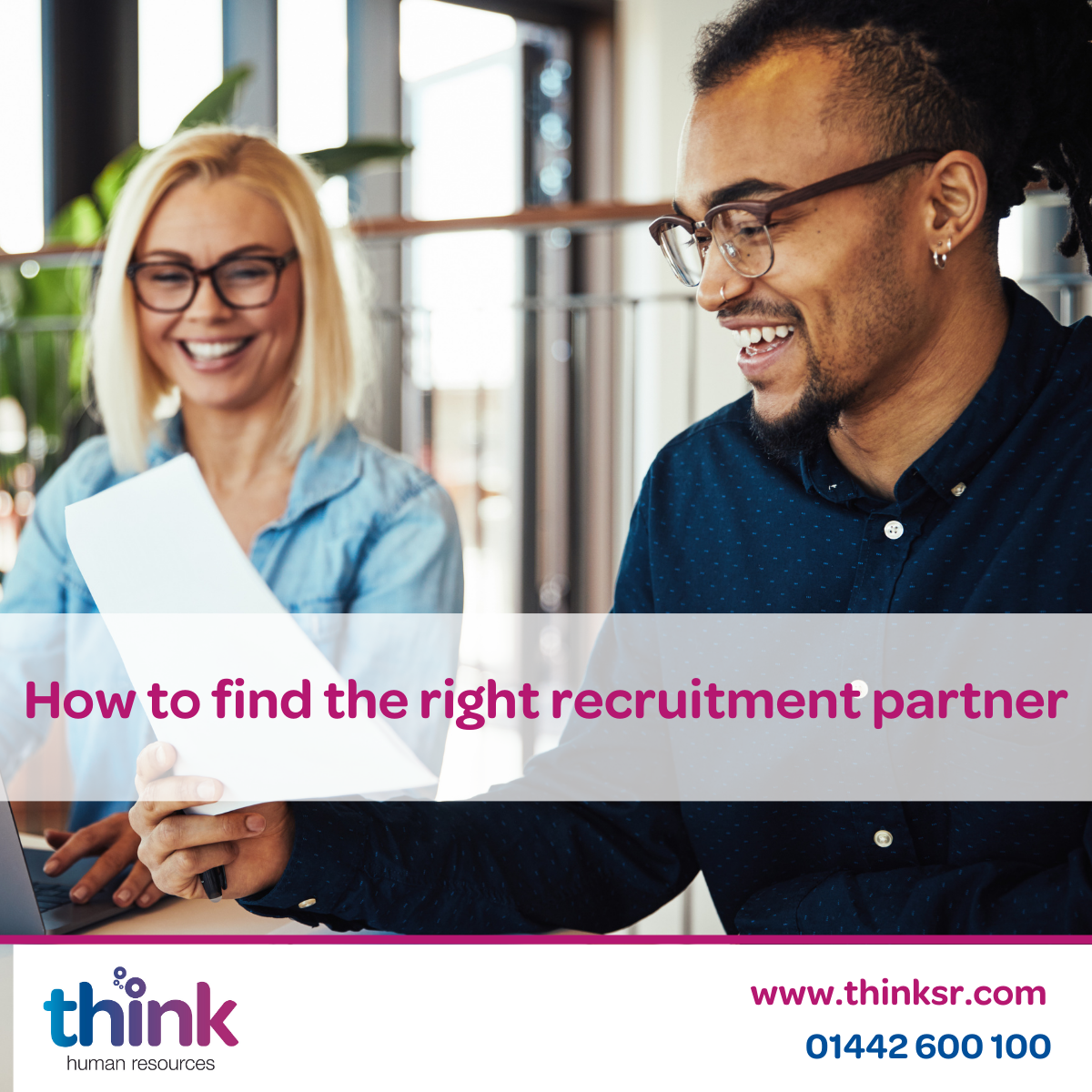 With around 28,000 recruitment agencies in the UK, each varying in specialism and approach, picking just one can be difficult. We know you have to choose wisely when investing in a new business partner, both from personal experience and from a few horror stories from clients!
Recruiting the right people is a very competitive and time-consuming process. It often takes much longer than most companies anticipate. We've come across multiple occasions when the recruitment partner has not worked out for a number of reasons and the client is left without the staff they need and an invoice for a low standard of service. Or worse still an employee that turns out to be a disaster, because the agency did not do a thorough and honest job of the vetting process.

Our quick checklist for making sure you have got the right recruitment partner:
1. Do they recruit in your industry and location? We are based in Hemel Hempstead and specialise in Hertfordshire, Bedfordshire and Buckinghamshire - although we are not limited by this and have recruited further when our clients have asked us to e.g London and the Midlands. It means we know local businesses in the areas we cover well. We've generally visted them and know how they operate to be able to talk to our candidates about them. And vitally important we understand how they work and are familar with the area the business is in. It all helps to know this when looking for the perfect match in a candidate.
2. Are they members of the REC (Recruitment & Employment Confederation) This professional body is responsible for driving the standards and empowering recruitment businesses to build better futures for candidates and themselves. If a recruiter has this acreditation it's a good sign they are, at the minimum, commited to high levels of service.
3. Can they provide recent reviews or testimonials? Check their website or google - our google reviews appear on our website too. It's important they do have recent reviews as it shows a level of success. It also validates any claims they might make in terms of how they operate and run their business. For example we publish the results of our annual Customer Satisfaction Survey every year - we use all the feedback to improve our service and obviously celebrate our successes like '92% of our clients are definitely or highly likely to recommend Think'.
4. Look at their live job listings - we spotted an agency listing a 'Cat sitter' job along side a 'Consultant' role. Too much of a broad brush to be experts in everything! If a recruiter specilises in an area they have worked hard to understand the details and requirements for those roles. For example our Accountancy and Finance division need to know about various levels of accountancy related qualifications and systems to see if people have the right levels of skill for specific roles.
And finally, it's not just about the fees and how fast you can send a client an avalanche of irrelevant CVs! We know first hand from our clients how valuable having an experienced specialist recruitment agency can be in the long run. We've become a trusted partner to many of our clients and we never take this for granted - we always uphold our strong service ethic and work hard on every placement.

Get in touch today so we can show you our great reviews are based on happy clients and candidates - and of course striving to find the right person for every job - 01442 600 100.
Share