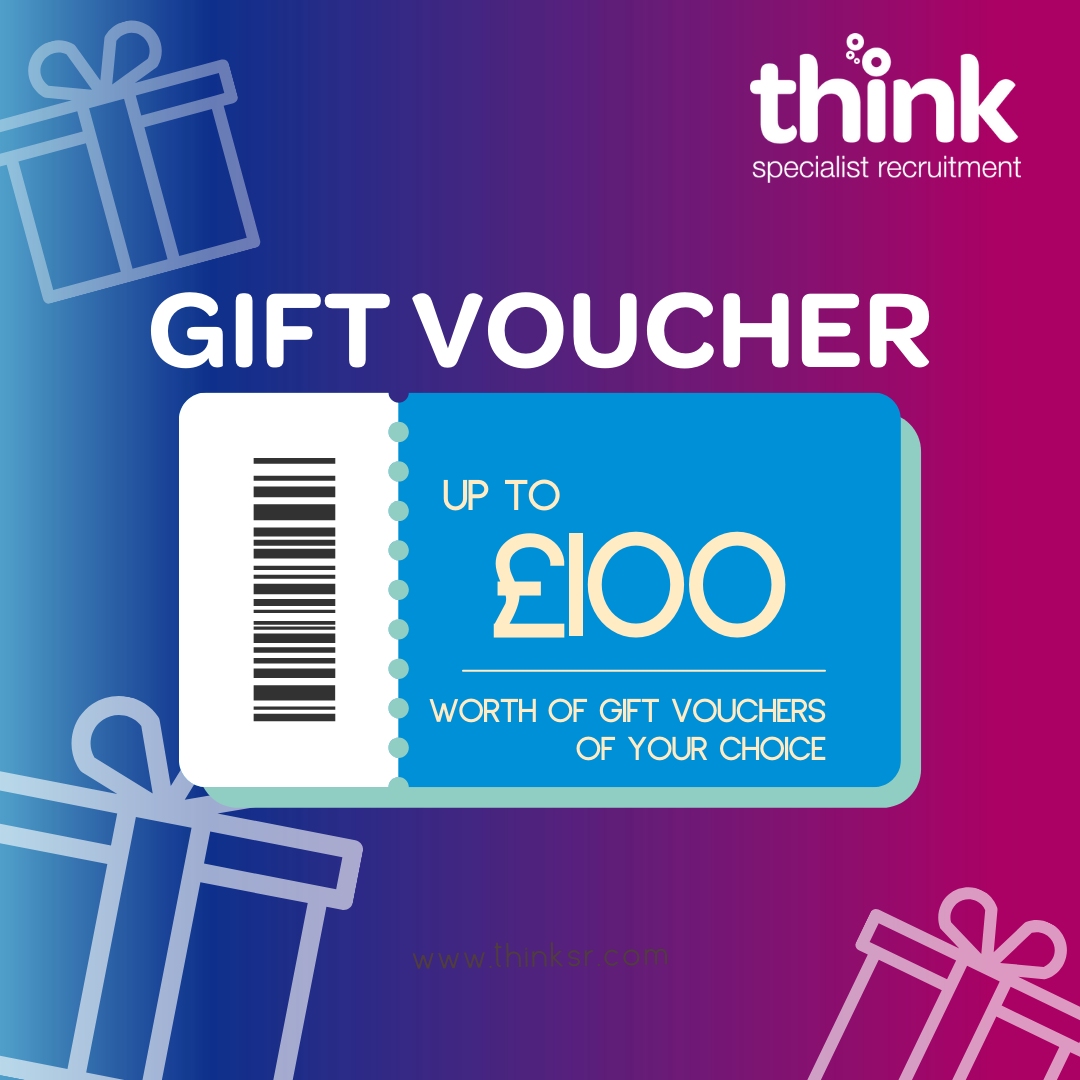 Have we helped you find a new job?
Well now you can help us to help your family, friends and colleagues do the same! We are on the lookout for great new candidates looking for jobs. In exchange for you referring them to us, you'll get vouchers of your choice worth up to £100*!
Simple as that - read on below to find out more details.
*To be eligible for the gift vouchers of your choice you'll need to:
Step 1: Refer - Find a role through Think that your friend would be interested in, and share the role with them so they can apply.
Step 2: Name – Your friend needs to mention your name when they speak to the team at Think and apply for the role. You will then be logged against their application.
Step 3: Shop! - They need to be successfully placed in their new job, and then you will receive £100* of shopping vouchers (*if it's a permanent role) or £50 of shopping vouchers (*if it's a temporary role).
All our vacancies are published online in our vacancies here, and through our social channels (LinkedIn & Facebook) so make sure you follow and like our channels so that you are kept up to date!
Share