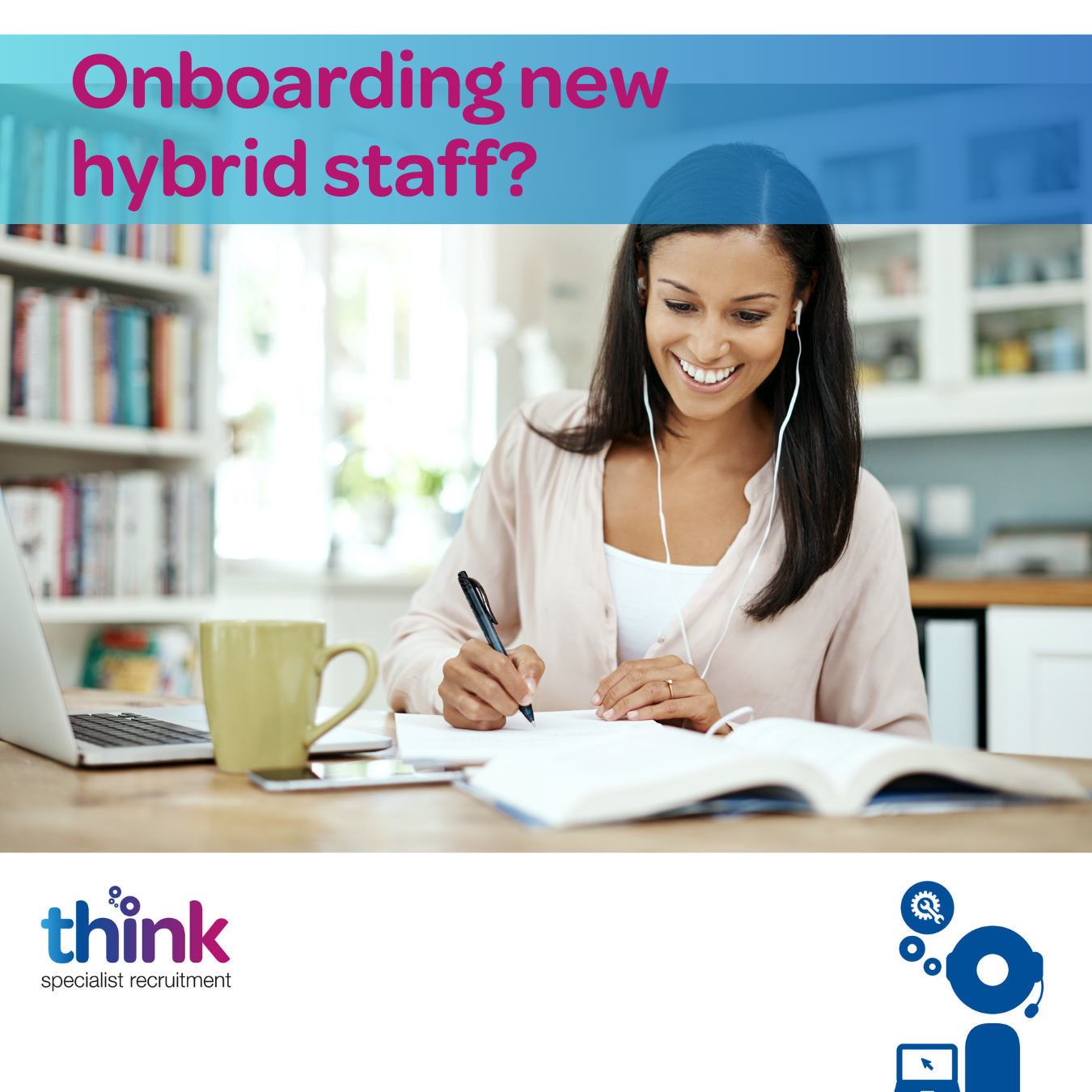 It's not hard to understand why, post-pandemic, remote working is here to stay to some degree.
And while the trend is starting to change now, and tech gurus and bank bosses might grab the headlines for ordering staff back into the office, we also know that working face to face is important too.
The benefits of collaborating in one workplace are even more important since we experienced the isolating covid times. We are social beings, and nothing can really replace face to face contact and interaction in person. And while Zoom and Teams meetings are very convenient, they can't replace being round a table together and feeding off positive energy.
For many businesses, that leads to a hybrid approach trying to capture the best of both worlds. So, as business practices evolve, how can you best manage inductions for hybrid staff?
Here are some ideas you could think about to ensure a new starter gets a steady learning curve and feel part of the team.
Before they join
Make sure their laptop/equipment is set up and ready to use from day one.
Send out an introduction email to the rest of the company or direct colleagues and include any fun facts or conversation starters that they have been happy to share. For example, "Michelle loves a good soap opera – maybe one for the pub quiz team?"
Set out a plan for them. Even if their long-term work pattern is different, it is good to have them in the office for the first week to make connections and build a rapport with their new colleagues. Show them the induction schedule in advance.
Week 1: In the office
Think about setting up a 'buddy' system or shadowing. Make sure they are introduced to the team and advise they're there to observe to get them up to speed.
Keep it balanced. It's easy to load the first week with introductory meetings. This can be overwhelming not to mention tiring. So schedule a few easy, immediate tasks. This will help build their confidence and enable you to quickly identify any gaps in their skills.
Modify your health and safety induction. A piece on health and safety is an important part of any induction, but now you'll need to include working from home. You still have a duty of care here. Key points to cover include the set-up of the workstation to comply with display screen equipment regs and protect posture.
Set them up for remote working. Building on the initial tasks set in the office, lead on to others that they will be able to do from home. Set expectations about work ethic, productivity, and culture, to guide them when they are working from home.
Week 2: When working from home
Think about sending a welcome package by post. This could be something as simple as nice pens and a notepad.
Encourage mentoring. Match new joiners with experienced, friendly staff who are willing to offer a bit of mentoring and advice. If both parties appear to have shared hobbies and interests, all the better.
Check-in regularly. Don't assume that if you haven't heard anything, they're doing OK. If possible, schedule daily one-on-ones in the beginning. This will help track their progress and ensure they're happy, engaged, and staying usefully productive.
Ensure you check they are happy with their schedule and know what is expected of them – sometimes a call at the start the day helps when you're new and working from home.
After the first few weeks, check in and ask for feedback. Hybrid working is still new for a lot of companies and the only way you can improve your onboarding is by asking for feedback. That could be in a face to face meeting the next time they are in, an email asking a few questions or a video call with a cup of tea.
We've supported many of our clients from recruiting full time office-based roles to hybrid roles. This has also been reflected in the recruitment process (Zoom interviews) as well as when the candidate accepts the offer and is negotiating details. If you need any support in this area, please get in touch. We'd be happy to help. Call us on 01442 600 100 today.
Share