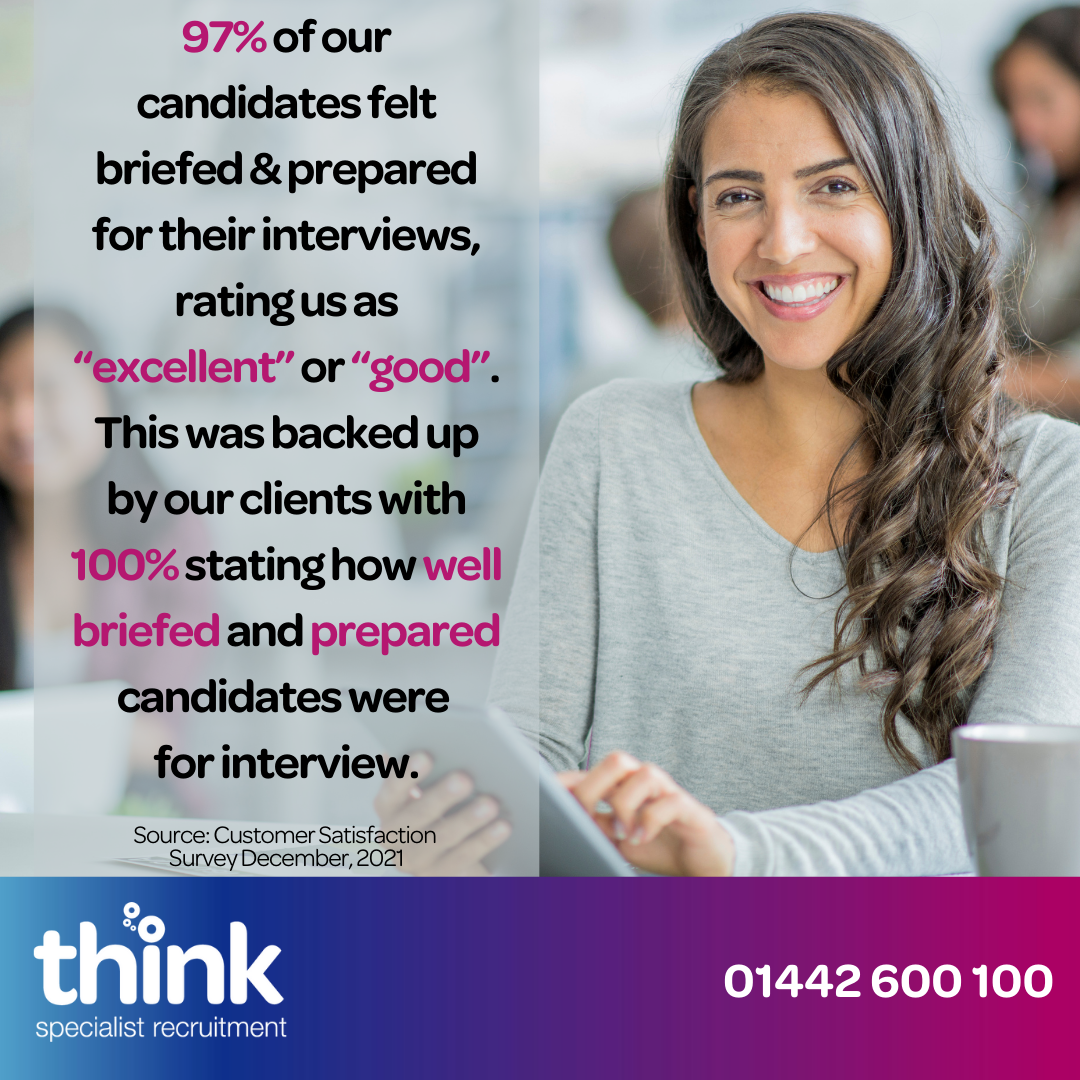 Historically, the average recruitment process takes around 23 working days. That's just under 5 weeks and that doesn't include notice periods and onboarding/inductions. This means that if you are looking for strong new talent for your team for the New Year, or want to have your new hire recruited and trained to hit the ground running in January, you really need to get started!
The job market is still buoyant and candidates are still in high demand. Competition for the best applicants is fierce and time to hire is critical to ensure organisations secure their 1st choice candidate. Due to the higher than average employee attrition rates, many businesses are now tying their staff into longer notice periods which means recruiting can take even longer!
The majority of businesses underestimate the length of time it takes to get the right person in place and need to start their hiring process now to reach their desired staffing levels for the start of 2023: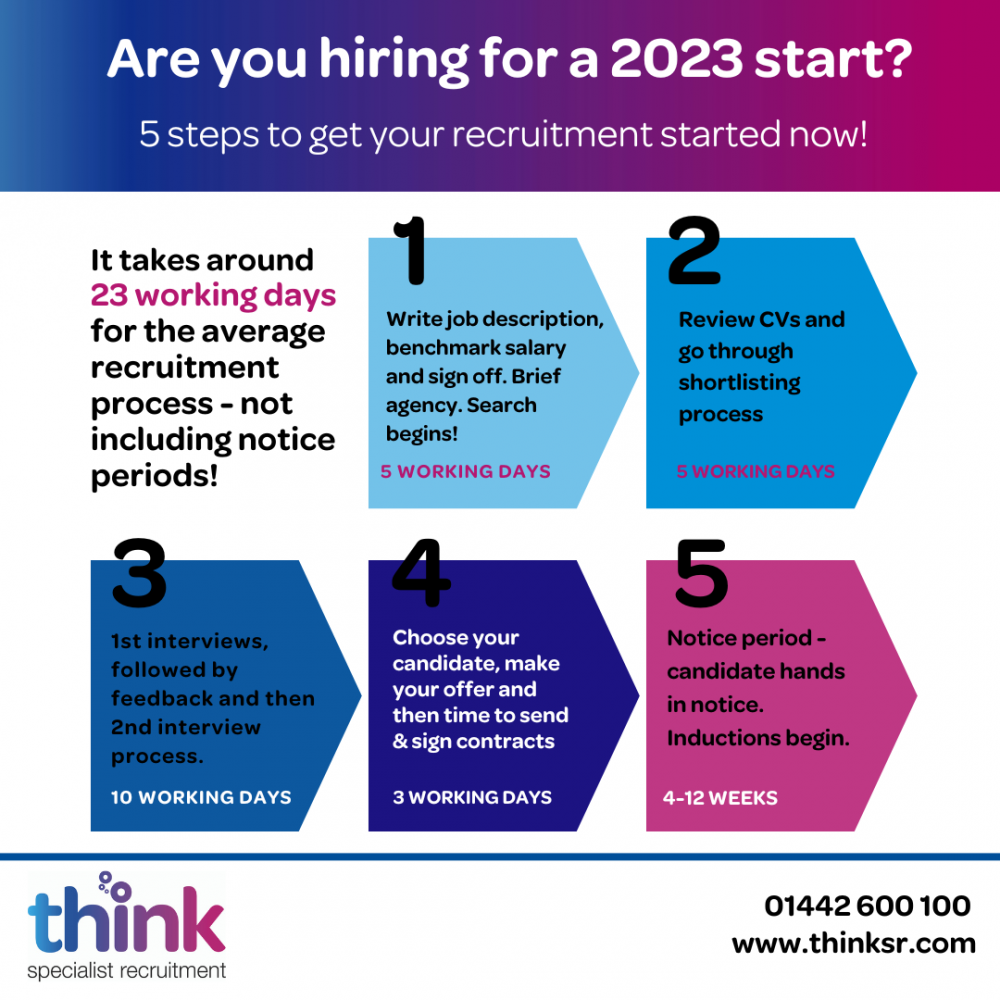 There is a lot to plan to get your new recruit up and running and we would love a chance to help make this process less painful!
One of the key benefits of using us is we will only ever send through the most relevant CVs, having thoroughly screened applicants and created a shortlist. We can also organise all the interviews and help you with the offer to the chosen candidate to ensure they say yes. All of which would be a huge benefit to your recruitment timeline.
We've got some fantastic, five star reviews to show we are hardworking, ethical and provide a excellent service that both our client and candidates are happy with.
So if you've got hiring plans to achieve the most out of 2023 and you need extra resource to support them, let us help you get your recruitment started now!
Call us on 01442 600 100 today.
Share