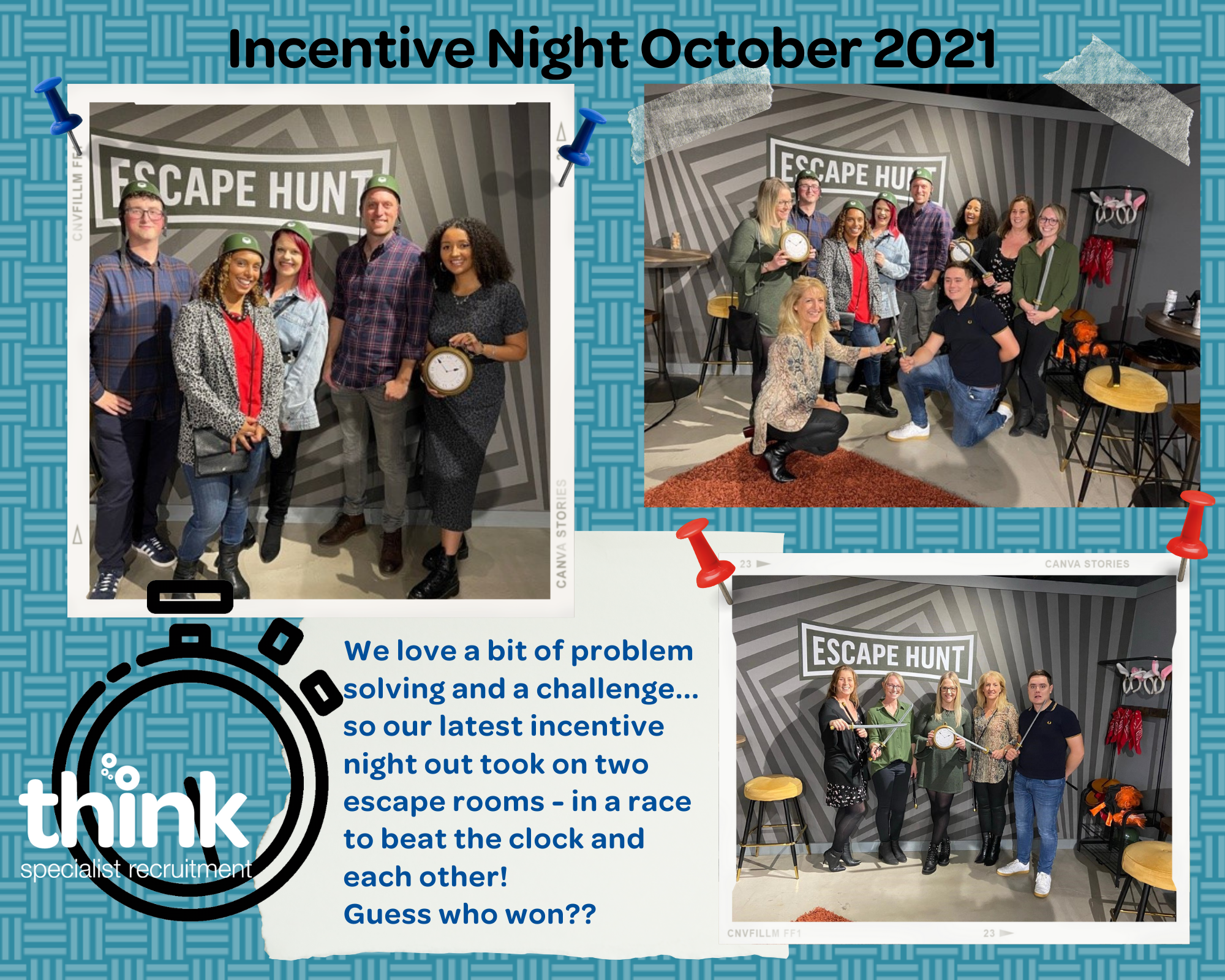 After missing out on our fantastic incentive nights during the pandemic, we were quickly back in action with our second one since restrictions have been lifted!
Its very important to us as business to celebrate success and get time as a team to relax and enjoy social time.
We were pleased to get the Think gang out to try the new Escape Hunt escape rooms in Watford.
Having started the night with a few drinks (just to steady the nerves) we set out to complete 'Our Finest Hour' and 'The Fourth Samurai' rooms. We were not only against the clock, but of course (we love a bit of competition) against each other.
In a slightly unfair advantage (well we did toss a coin), Kates team ended up with the easier room (they might contest this!) and after 45 mins of cracking codes, moving maps, puzzles, props and clues they emerged victorious. Chris' team, determined to see it through, got a few hints from 'The Colonel' and finally completed the task and escaped!
We went for a post escape briefing, dinner and drinks and a fantastic night was had by all!
Share