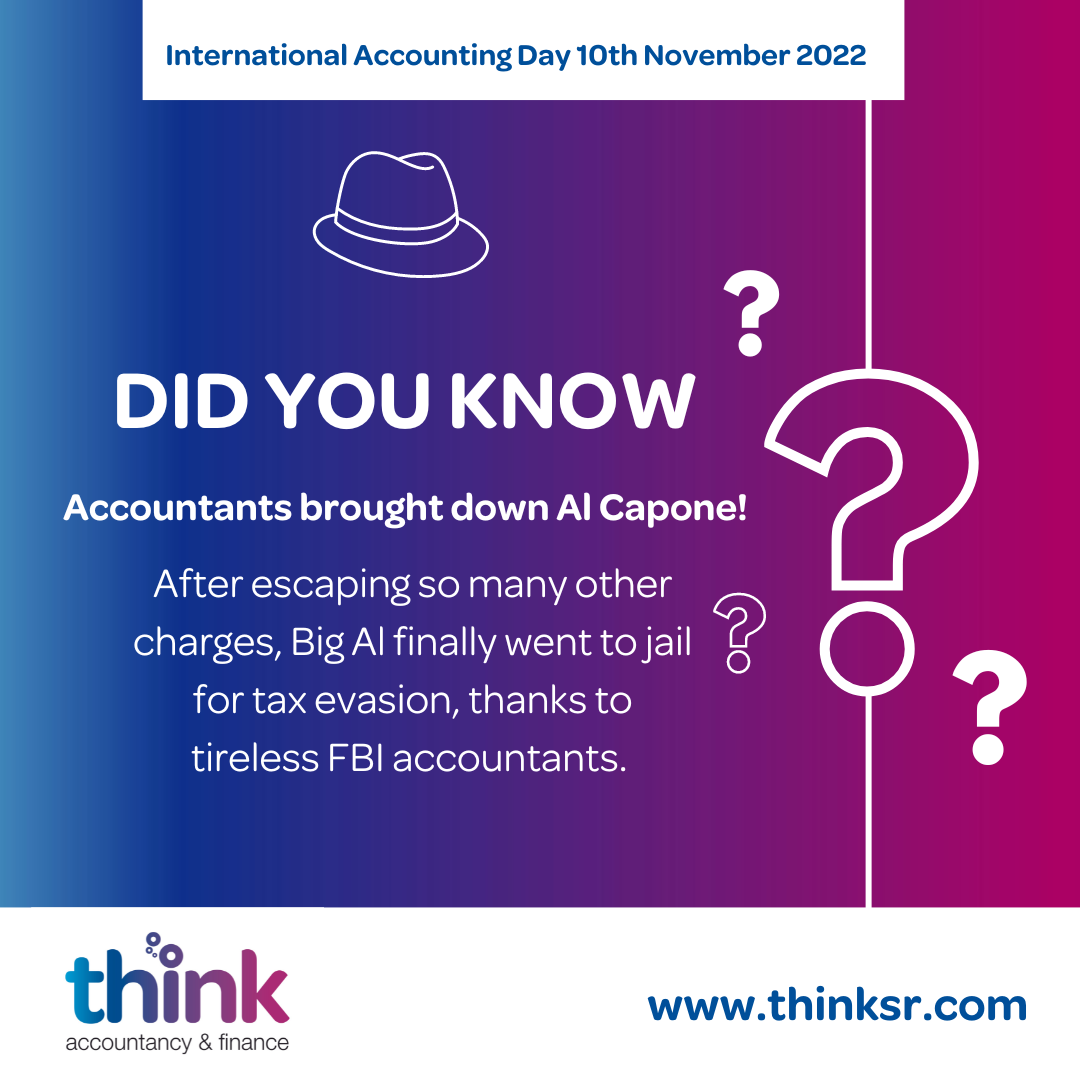 Today, Thursday 10th November is International Accounting Day. As we have an established Accountancy and Finance division, we thought it would be good to give a little salute to some of our favourite accountants and accounting clients we've worked with over the years. Bearing in mind there are so many roles where we rely on accountants to figure it all out. Our salaries, banks, schools and so many businesses can't do without an accountant or teams of accountants to do all that dedicated number crunching and problem solving. And while we might tease the spreadsheet loving, formular obsessed, numerical geniuses for being a little geeky on occasion, we're using today to take our hats off to them.
In all my time working in finance recruitment – either in agencies but also in apprenticeships I have worked with some highly influential people. I worry to name people as I could never name everyone! People may guess who they are from the below…
Kudos to…
The two clients I met when they worked together who would give up their time to speak to apprentices about their own personal careers and how they got to where they were. They taught me a lot, and continue to, about the importance of looking beyond what is written on a CV. They gave opportunities to so many and continue to be influential to the people they manage.
To the FC who ALWAYS recommends me wherever he works as a recruiter! He has always given such support to me as a recruiter. He also spent a whole train journey to a very pregnant me when he bumped into me at the station many years ago!
A shout to a number of clients who continue to put their faith in me as a recruiter! Despite us being "new" on the market, they trust me for seeing candidates as people and how they could fit their team!
To the now Qualified Accountant who I placed in their first role as an apprentice who still owes me a new Grandma mug!
The wonderful individual who I have placed in two roles and has become a friend as well. From our first call it was an instant click – I look forward to working with her again soon! I am sorry I am rubbish at sending regular memes!
To the accountants who, although I didn't secure them a role still call me first when they need help because of how we got to know each other!
The amazing FC who I am currently determined to secure in a role. I met them recently, albeit virtually, and I love working with her both when she was my client and now as my candidate. I just need another client to see how AMAZING she is and soon!! She is honestly one of a kind!
To our Think Accountant who I know supports Chris at every step! He is an outstanding accountant who I have had the joy of working with!
To the AAT trainers I have met and worked alongside who have shaped so many accountants out there at the start of their career!
To the wonderful AP Supervisor who after two years of speaking I had the pleasure of meeting in person at her new place of employment!
The list could go on!
As Think A&F continues to see success from our hard work paying off – I send a massive thank you to all our Accountants who are clients or candidates that we have had the pleasure of working with since February 2020.
I thank all the Accountants we will work with again in the future. And I thank, in advance, the new Accountants we will work with in 2023!
On this day, International Accounting Day, I hope you are appreciated today and every day!
Here at Think A&F we appreciate you. What a tough job you have, whatever level you work at – we take our hat off to you.
Clare can be contacted by emailing [email protected] or calling us on 01442 600 100
Share