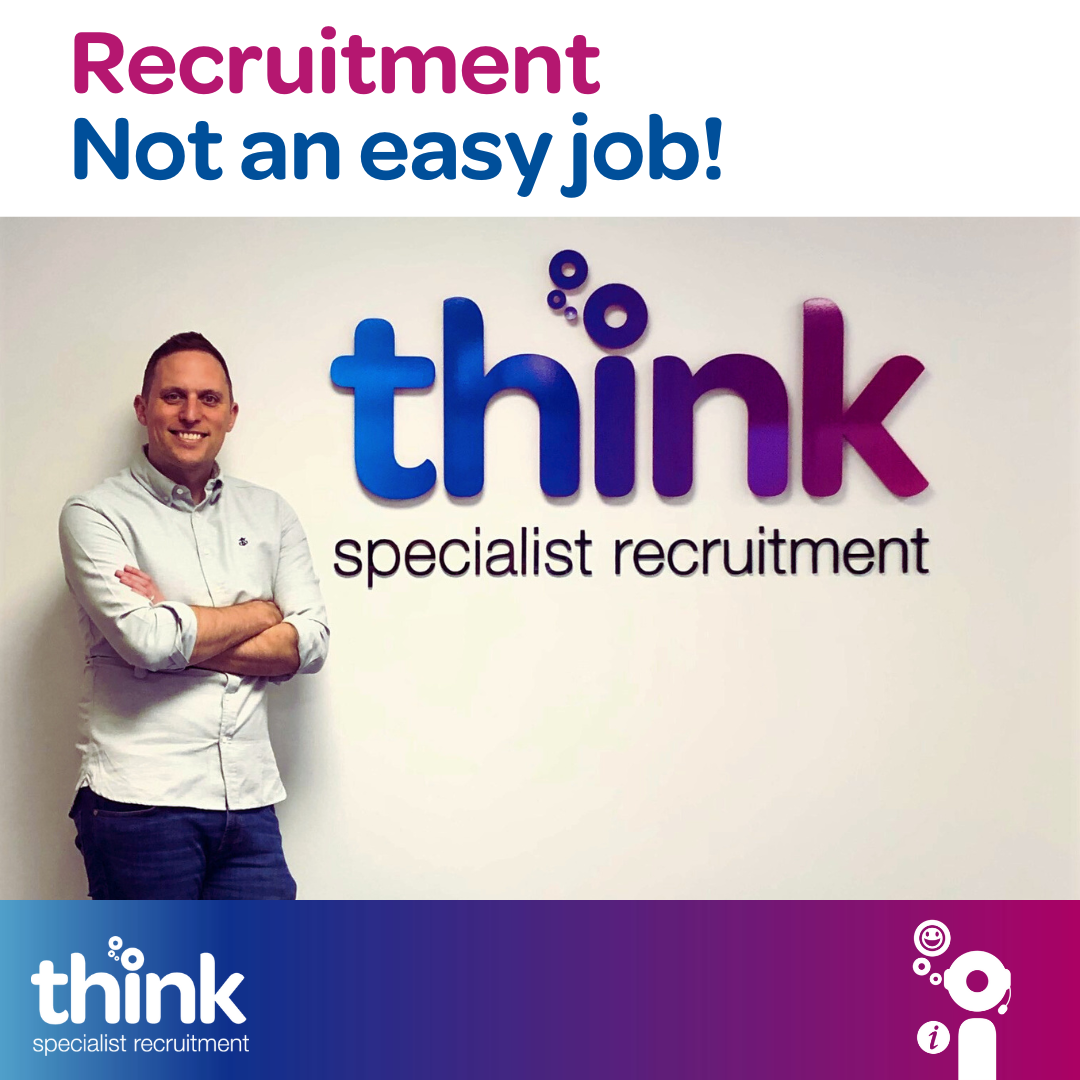 Recruitment is HARD!

Anybody that is part of a recruitment process will understand this.

What is the market experiencing?

- Applicants not returning calls or messages to discuss their application.
- Most candidates having multiple interviews booked.
- Candidate no shows for interviews or pre-booked calls.
- Ghosting (from all parties!)
- Candidates in receipt of more than one offer.
- Counter offers.
- Candidates continuing to interview despite accepting an offer.
- Counter offers late into the candidate's notice period.
- Clients changing their minds last minute and withdrawing roles/offers.

What does this do to everyone involved in the recruitment process?

It creates stress. Mostly un-necessary stress!

A simple process is made complex. And ultimately people ARE complex so we have to accept decisions, even if we don't understand them.

Our team have had to be more resilient than ever. We have to learn to bounce back quickly, and not give up!
The huge POSITIVE is we have placed hundreds of candidates into new jobs over the 12 years we've been around. And we have a very strong reputation in the market.

We've created a great culture where consultants are supported and as a result we provide a fantastic service to our clients and candidates.

Not only that…but we actually have fun.

We reward our staff and celebrate success. We invest back into the business and provide our Consultants with the best tools to do their jobs.

But most importantly… The emphasis is ALWAYS on our SERVICE.

By being open and honest, we build long-term partnerships with our clients and candidates who trust our advice and understand that we are not just looking for a "quick win".

We help clients who are looking to grow their teams and candidates who are looking to further their careers. Our three key values are:

● Building long-term relationships
● Striving for excellence
● Being accountable

Our values are ingrained in the business and everything we do. They have helped us build a reputation in the market that sees clients and candidates coming back to us in their time of need.
So with all that in mind, if you need a recruitment agency that is honest, hard-working, resilient and provides an excellent service, look no further.
Why not give us a chance to prove that we are everything we've said we are. Over 200 five star google reviews can't be wrong!
Call us on 01442 100 600 or register your vacancy here now.
Share