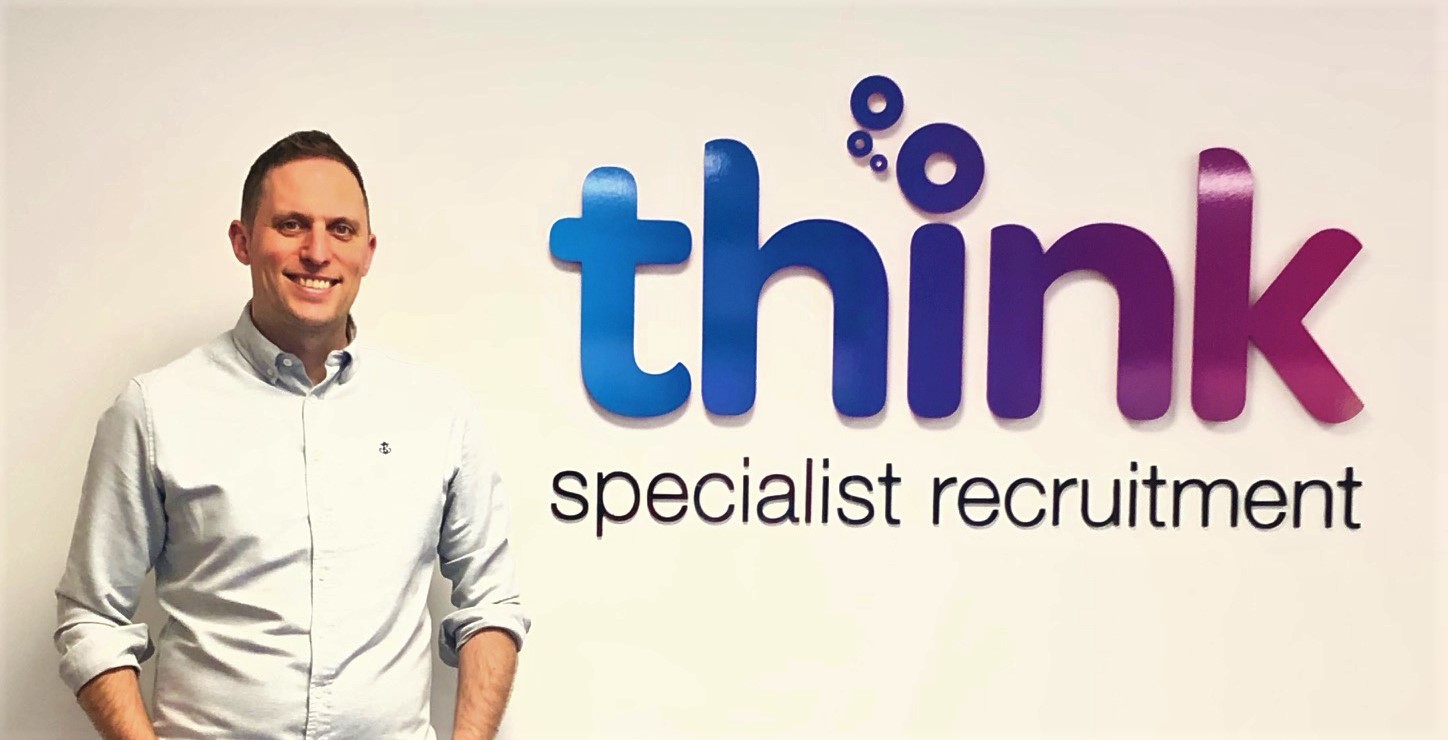 It's been a very busy, successful but challenging start to our 2022! The well documented shortage of candidates means that we are investing more and more time into candidate attraction and having to use our multitude of methods of finding new applicants for roles we are recruiting for. However, the need for our services has been consistent and we have continued to expand our team to meet this demand.
We started 2022 with a record month, with January being our highest ever month in Think Specialist Recruitment's 11 year history. Q1 was our best ever quarter and Q2 very nearly matched this! January also saw us promote Izzy Lane from Resourcer to Recruitment Consultant with her well-deserved promotion culminating in her making 7 placements in her first month – an amazing achievement!
In May we added Gareth Cox to our permanent recruitment team and July saw Sophie Ford join us as a Resourcer who we are confident will progress very quickly into a Recruitment Consultant role over the coming months!
We celebrated the success of the first 6 months of 2022 with a review meeting followed by a team outing to Watford where we enjoyed a couple of games at Putt Shack (well done to Craig and Sophie F for winning!) and a meal at the Florist.
What is happening in the current market?
There is the feeling of sounding like a stuck record but 2022 has seen identical trends to 2021 and, despite the speculation of economic uncertainty for the UK, the demand for staff is still high.
Candidate shortages
Across many roles and sectors, there are still significant candidate shortages. Volumes of applicants to adverts are decreasing and we are having to invest significant time, money and resource into generating candidates for our clients. More and more clients are coming to us who are struggling to recruit via previously successful methods.
Salary and benefits increases
Candidate salary expectations continue to grow and there is definitely a shift to paying staff more to combat the pressures brought on by increases to cost of living and inflation. Businesses that are not adapting to this find themselves bottom of the pile when it comes to candidate preference and are really struggling to hire the number and/or calibre of staff they need. Salary expectations are starting to become over-inflated on occasion and there is a big question of how sustainable this will be in the long-term. On top of salary, benefits packages are becoming more and more attractive to secure top talent.
Adverts are becoming less and less effective
There are some key and recurring trends for job adverts. The number of applicants is falling (on the most part). The relevancy of job applicants is poor (on the most part!). There has been an uplift in applications from all over the country/world (!) on the assumption that every role can be worked remotely. Most candidates receive multiple offers or have many interviews booked in. More and more applicants are not turning up for interviews or falling out of processes.
An increase in passive job seekers
A big percentage of the candidates we place aren't actively applying for jobs or posting their CVs on CV databases. They come from referrals, historic relationships and repeat candidates who want to work with a recruitment business they know and can trust to represent them professionally. Some only want to hear of very specific opportunities and are happy to have roles run past them as and when they arise, so won't be found on the open market. Coupled with this, an ever-increasing number of businesses are doing more to engage and retain their staff, which means they will only leave when the time and role is right.


The importance of streamlining recruitment processes
Recruiters have been saying this for years and years now, but still companies run drawn out and un-necessarily long/complex recruitment processes. By the time a business has completed 3 rounds of interviews and psychometric testing over a 2-3 week period, their competition has combined 2 interviews into one and hired that same week. Candidates are increasingly turned off by companies that have protracted interview processes and won't jump through hoops anymore!
Clients lacking flexibility are failing to hire
We still have several clients who, despite the shift in working trends, will not consider moving their terms of employment. These clients have 100% office based working, are still paying the same salaries (and expecting the same level of experience) and have not adapted to what is happening in the market and UK in general. The same clients are still struggling to hire weeks if not months later which has a huge impact on their existing workforce and operations. 90% of candidates (if not more) are expecting and desiring hybrid working. 100% of candidates are expecting a pay increase to move jobs!
We are pleased to be in demand and very much hope to continue our success over the second half of 2022. If any businesses are struggling to recruit and would like to discuss any of the below, I would be really pleased to provide advice and guidance on how to improve their hiring success:
Salary and benefits benchmarking
Candidate attraction methods
Employer proposition
Recruitment and selection processes
What value we can add to a recruitment process
Our core areas of expertise include:
Business Support
Accountancy & Finance
Human Resources
I can be contacted on 01442 600100 or [email protected] – please do get in touch!
Share