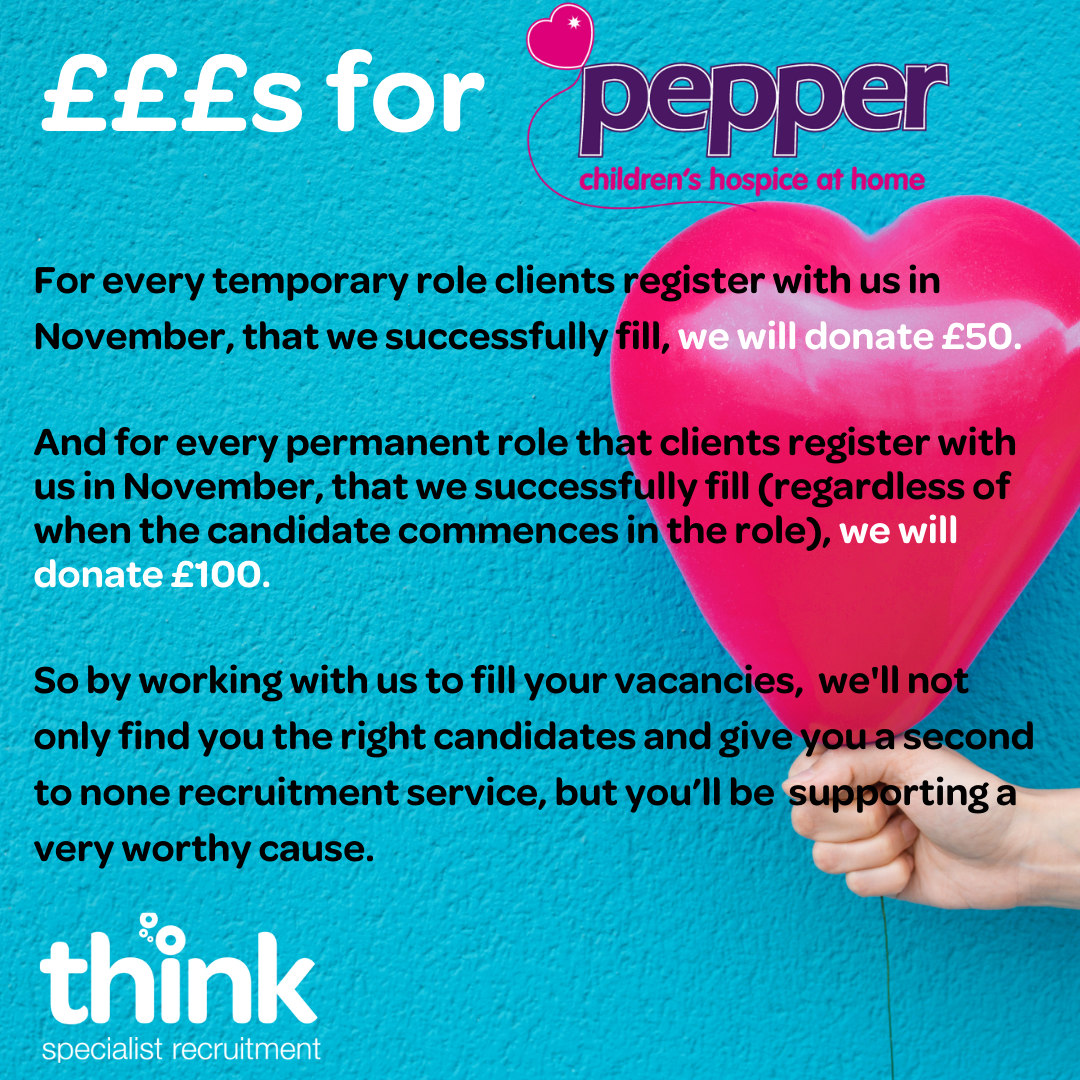 As a business, we have some fantastic partnerships and contacts where we support each other. We also believe its important to give something back to the local community and are happy to support our charity partner, The Pepper Foundation.
They work hard to alleviate the suffering of children with complex health needs or life limiting conditions, through the provision of free home care support. Having started with one part-time nurse the charity now supports seven specialists who provide 24 hour on-call care and support, 365 days a year for up to 50 life limited children and their families at any one time. They receive less than 20% in statutory funding, so they really rely on donations to keep going.
Adapting to the circumstances caused by the pandemic, the team was quickly able to adjust to new, safe working practices. However, the nature of the situation meant that the nursing team made fewer in-person visits compared to previous years. As a result, the amount of telephone support the team provided increased significantly. Although the team are optimistic about the future, Covid-19 continues to have a significant impact on the service and on their regular fundraising activities and events.
So this means that they really need the support of the local community! We've run a similar fundraiser before to support Pepper and raised over £1,500 which was an amazing amount! We need your help to smash that target and give them some extra support in these tough times.
We are asking all businesses to consider registering their roles with us in November. As not only will you get a second to none recruitment service and some fantastic candidates who we have registered, vetted and are ready to work, but we will donate to Pepper for each role we have registered in November.
For every temporary role clients register with us in November, that we successfully fill, we will donate £50.
And for every permanent role that clients register with us in November, that we successfully fill (regardless of when the candidate commences in the role), we will donate £100.
So don't hesistate to get in touch about your vacancies asap, we'd be delighted to hear from you and you'll be supporting a very worthy cause too.
Call us on 01442 600100 or register your vacancy online - https://www.thinksr.com/register-with-us/
Share