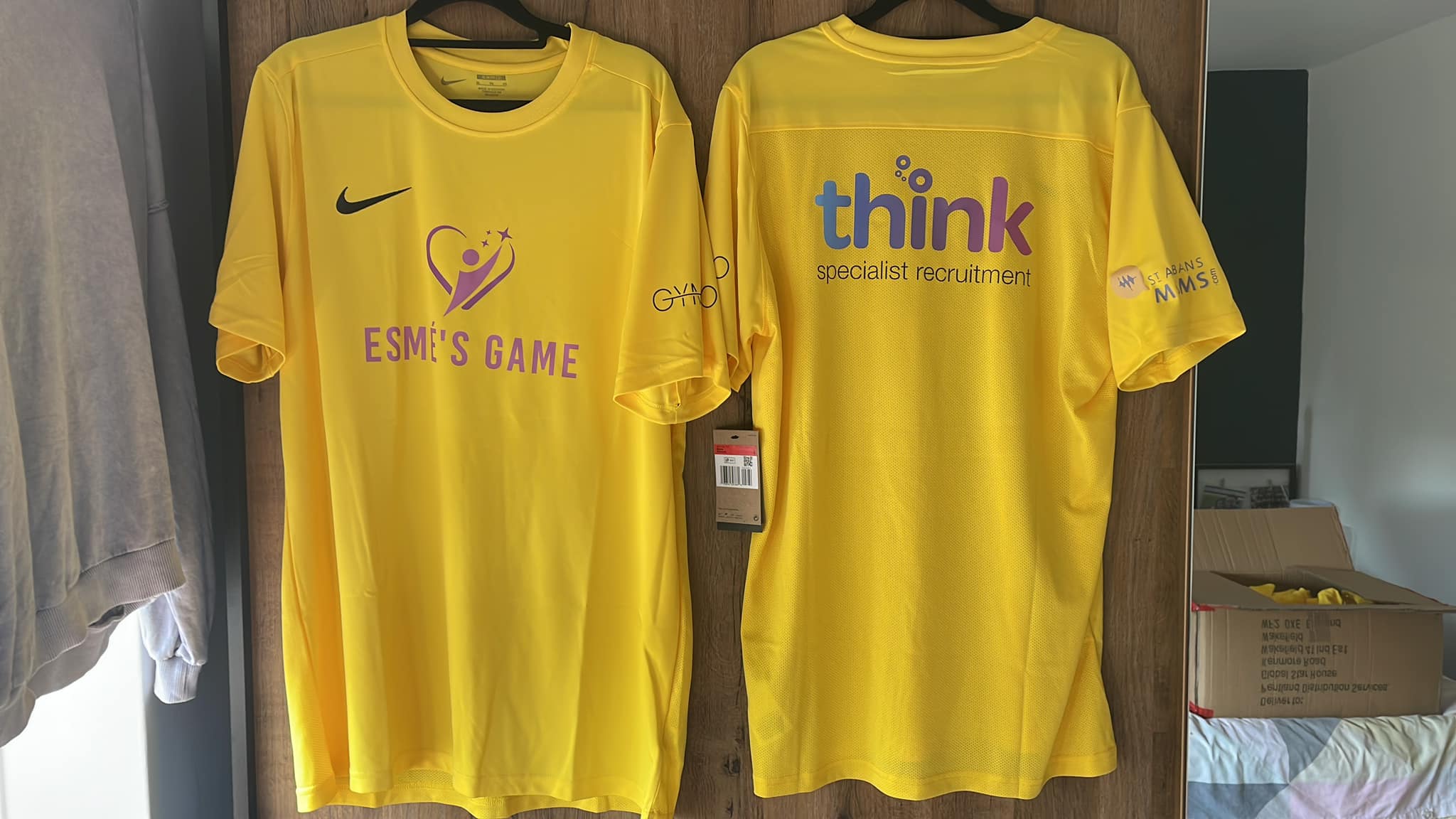 Think Specialist Recruitment is pleased to be supporting Esmé's Game - a fundraising event to raise crucial funds for a brave little girl who was diagnosed with SCN8A just before she turned 6 months old. It's a devastating form of epilepsy that affects only 650 children across the world. If left untreated it can cause permanent brain damage. Research shows that therapy is key to making progress in children with these conditions.
Not only are we sponsoring the shirts for one of the teams taking part, but our Managing Director, Chris Jones, is taking part in the 24 hour football match to help raise funds for Esmé's ongoing therapy and treatments!
Any donations would fund access to essential, weekly therapies such as hydrotherapy and physiotherapy for Esmé, as well as equipment and social care that is more advanced than what the NHS currently provides. Due to huge NHS staff shortages, her care plan has been paired back to a minimum.
Your support for the squad taking part in this challenge would be much appreciated and help raise funds to support Esmé's treatment.
Link to donate and find out more about this excellent cause - https://www.gofundme.com/f/esmes-game
Share