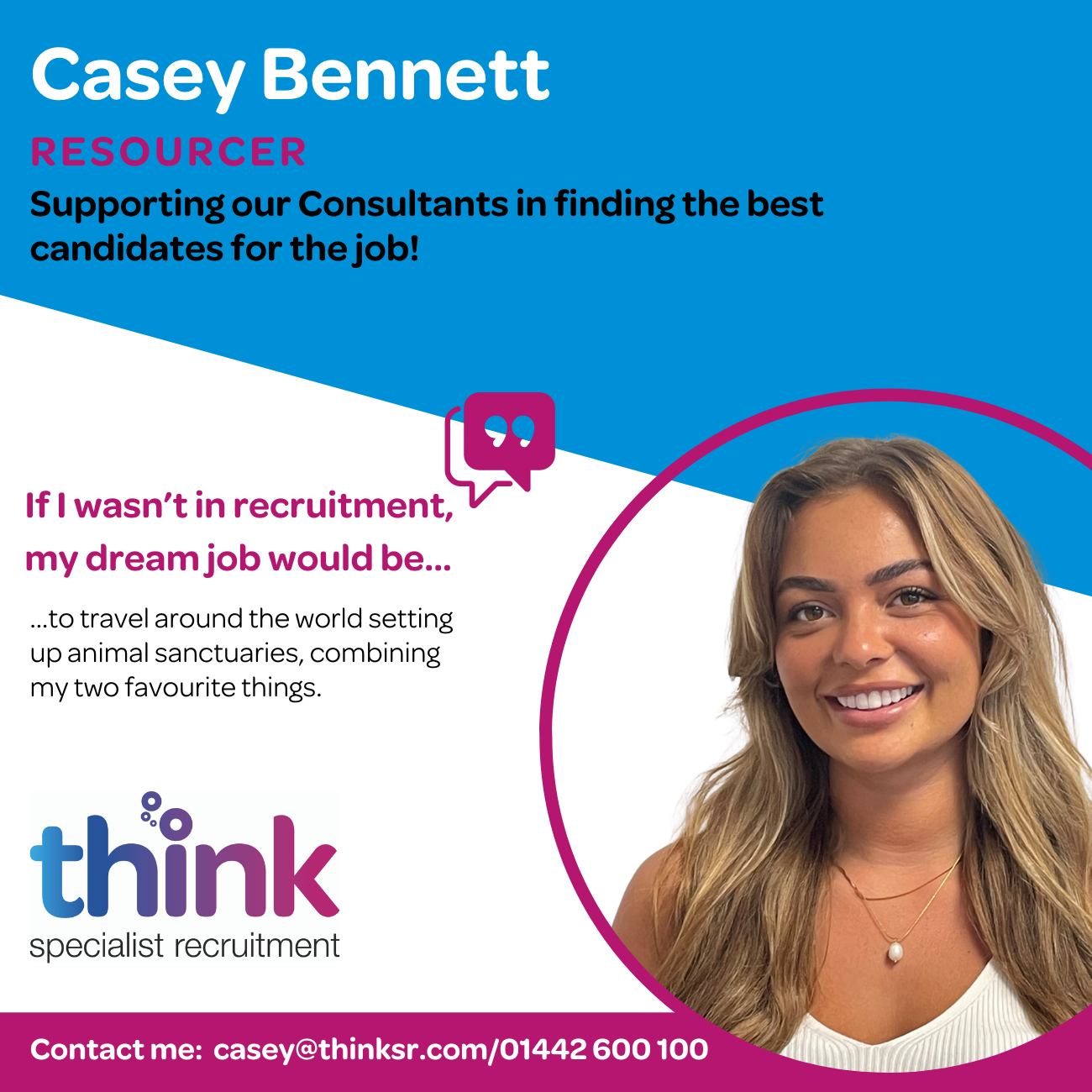 We are pleased to confirm the arrival of a new member of the Think team this week - Casey Bennett!
We already knew Casey who was previously a candidate that we placed with a local business. Following her return from a few months travelling in the Far East, we interviewed Casey and are delighted to have her join the team as a Trainee Consultant.
Her background in the world of customer service and estate agency gives her a strong foundation of skills for us to build on and we are sure that she will be a success recruiting across the local market!
Feel free to connect with Casey on LinkedIn to follow her journey with Think - https://www.linkedin.com/in/casey-bennett-873109159/
Share